Personalization service for seat covers
This service allows you to embroider your brand, your contact information or any other items of your choice.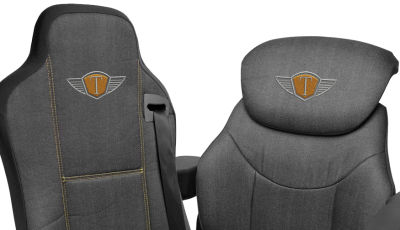 All seat covers are customizable. The customization's size is 160 mm 60 mm. The embroidery is placed at the top of the cover, headrest or backrest.
How to design a customization
Choice: First, you choose the products on our website from our range of covers and put them in the basket. Once in the basket, you will specify product by product what you want to customize.
Customization: Once you have told us your wish to customize some products, you will access an online page that will allow you to create your customization. On this page, a browser will allow you to design your text.
Ready for Press: Our services will work again on the draft you have registered on the site before sending you a digital ready for press.
Delivery lead time
One weeks starting from the ready to press